Industrial transfer releases new energy
Share
Issue Time

Jul 13,2021
Summary
Although the growth rate has declined, the trend of steady progress will continue to be maintained. In 2019, the fundamentals of healthy and stable economic development in my country have not changed, the conditions of production factors that support high-quality development have not changed, and the overall momentum of the plastics processing industry's long-term stability and improvement has not changed.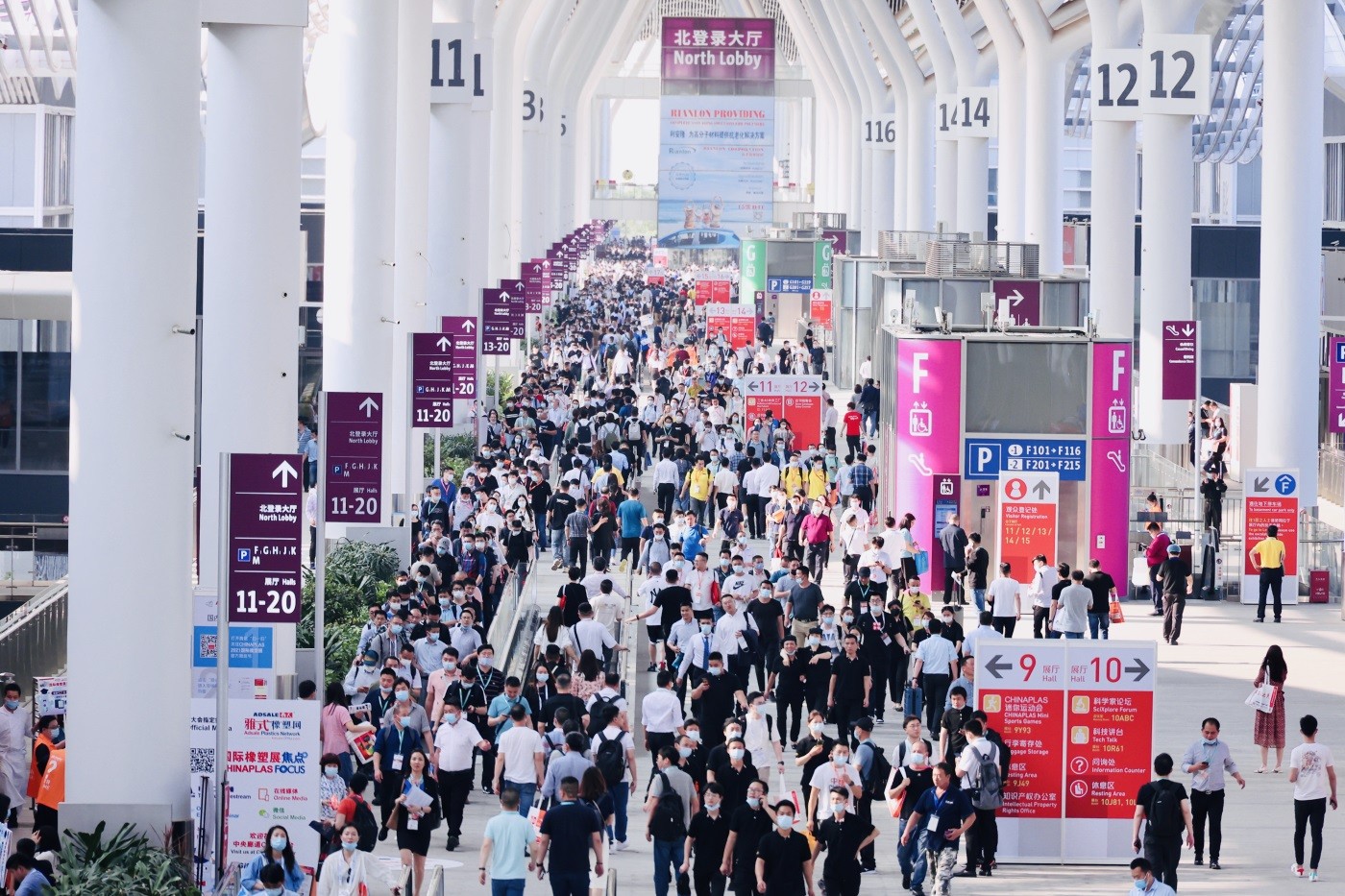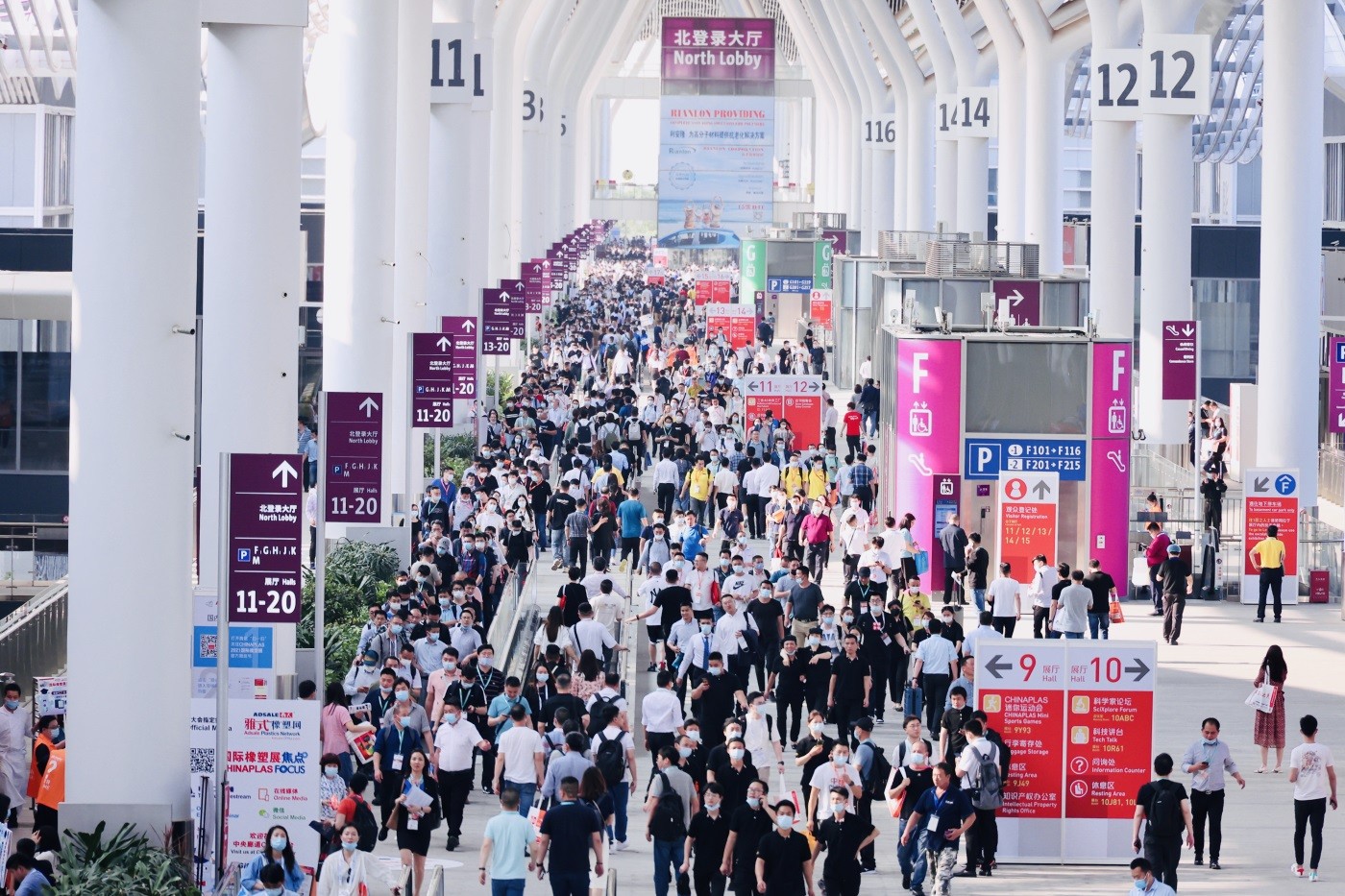 With the continuous deepening of economic globalization and the continuous adjustment of the division of labor in the industrial chain around the world, investment in Southeast Asia and other regions of many countries, including China, has grown rapidly. In the world's largest manufacturing country-China, the central and western regions have accelerated their opening up and actively undertake the transfer of industries from the eastern coastal regions. In order to extensively connect high-quality resources and deeply explore new energies in the industry, the "CHINAPLAS 2019 International Rubber and Plastics Exhibition" to be held in Guangzhou in May 2019 will take the opportunity to embrace new opportunities and promote strong attacks on emerging regions.
   The global clock-in mode is opened, and the promotion of the exhibition is blooming everywhere
   The assembly of a car requires components from more than 20 countries on four continents. The components for a passenger plane come from 1,500 large companies and 15,000 small and medium-sized enterprises. The global industry has been so finely divided and distributed so widely. From the "Canton Fair" to the "CIIE", China insists on both "going out" and "bringing in" to promote global economic and trade exchanges. Chinese manufacturing companies have been increasingly active in their external migration or expansion, and rubber and plastic companies have increased their overseas layout and accelerated the pace of investment and construction of factories. For example, Haitian International successively built factories in Vietnam in 2010, India and Turkey in 2018, and established factories in Indonesia and Thailand. , Brazil, Mexico, Japan and other places have application centers; in 2017, Yizumi's new plant in India was put into production and opened in Vietnam's showroom; in 2017, Ningbo Shuangma opened a new plant in India; Kingfa Technology, Guangdong Liansu One after another, they set up factories in India; Jinwei Machinery set up overseas offices in Vietnam, India, Bangladesh, Turkey and other places. In terms of terminal companies, Xiaomi will build three smart phone manufacturing plants in India, leading Chinese companies such as Haier, Lake Electric, Gree, and Hisense, and countries in Southeast Asia and the Middle East as popular options for overseas plant construction.
   Thanks to the demographic dividend and the development of labor-intensive industries, Southeast Asia's economy has gradually risen and become a hot spot for investment. For emerging regions such as Southeast Asia, the organizers of "CHINAPLAS 2019" use media cooperation, advertising promotion, precision marketing and other methods to promote multi-channel and multi-faceted publicity, and send a promotion team to the local area to visit influential associations, including Malaysia The Association of Small and Medium Enterprises, Thai Household Products Industry Association, Thai Tool and Die Industry Association, Thai Auto Parts Manufacturers Association, Thai Electric Vehicle Manufacturers Association, etc., the associations have expressed their willingness to recommend exhibition information to local enterprises; and participate in important local activities , Including the annual dinner of MPMA Perek Branch in Malaysia, the annual dinner of Malaysian Electrical Industry Association, the 28th Asian Plastics Forum in Thailand and the 17th AFPI Conference, etc., to interact in-depth with the participating companies.
   China's mid-western market welcomes a blowout, nurturing strong rubber and plastic energy
   "CHINAPLAS 2019" in addition to opening a global check-in model, China's local promotion has also spared no effort. Recently, "China Midwest Plastic Industry Alliance" has joined as a new member of the exhibition support unit. It is reported that the alliance was established in May 2018 to implement the national "One Belt and One Road" initiative and the guidelines and policies of the State Council on the Undertaking of Industrial Transfer in the Midwestern Regions, and to intensify communication between the central and western plastic industries.
"We have joined forces with the Central and Western Plastics Industry Alliance in China to promote the development of the plastics industry in the Central and Western China." The exhibition organizer – Ms. Liang Yaqi, General Manager of Adsale Exhibition Services Co., Ltd. said, "Innovation in the eastern coastal areas leads to development advantages Obviously, but land and other resources are tight, and labor costs are high. After 40 years of reform and opening up, the economic level of the central and western regions has improved significantly, and resources are abundant, factor costs are low, and infrastructure and investment environments have improved. These are important for China's industrial transfer. Carrying capacity. With the deepening of the transfer of manufacturing from the eastern coastal areas to the central and western regions, and the upgrading of the central and western industrial clusters, we deeply feel that this region is becoming more and more vigorous and full of vitality."
  In recent years, the development performance of the central and western regions has been particularly eye-catching. In 2017, Chongqing's notebook computer export value reached 128.51 billion yuan, becoming the world's largest notebook computer production base; Chongqing is also China's largest automobile industry base, converging Chongqing Changan, Changan Ford, GM Wuling, Lifan, BAIC Yinxiang, Dongfeng Xiaokang, etc. Many brands. Wuhan, which is accelerating the creation of a trillion-level automobile and parts industry cluster, produced 1.89 million passenger vehicles in 2017, and the output value of the automobile industry reached 360 billion yuan, showing strong momentum. Henan Province in the hinterland of the Central Plains exceeded 250 million mobile phones in 2017, becoming the world's largest smartphone production base; five leading industries of equipment manufacturing, food manufacturing, new material manufacturing, electronics manufacturing, and automobile manufacturing have gradually formed a dominant position, creating a 100 billion-level industry Cluster. Hefei, Anhui is not only the home appliance industry base in China, with many well-known home appliance companies such as Meiling, Royalstar, Haier, Midea, Whirlpool, etc., flat panel display and electronic information industries are also rapidly emerging with great stamina. Statistics show that in the first three quarters of 2018, the export value of the central and western regions reached 1.95 trillion yuan, an increase of 13%, which was higher than the overall growth rate of 6.5%.
  Deep into the central and western industrial clusters and listen to the needs and voices of enterprises
   The rapid development momentum in the central and western regions has driven a strong demand for rubber and plastics. Data show that in 2017, the growth rate of plastic products in Anhui and Henan provinces reached 11.21% and 7.18% respectively; the year-on-year growth rate of plastic products in the twelve western provinces and regions was 8.44%; the growth rate of production in the central and western regions was higher than the national average. In a stage of rapid growth.
   Striving for a beach in emerging areas, competing in the central and western regions! In the process of promotion, the organizers of "CHINAPLAS 2019" have increased their investment from strategy to execution. In addition to participating in major activities in the central and western regions, the exhibition promotion team also visited important associations and companies, including: Chongqing Plastics Industry Association, Chongqing Industrial Design Association, Chongqing Automobile and Motorcycle Industry Association, Chongqing Building Waterproof Association, Chongqing Jinkang New Energy Automobile, Chongqing Haier Washing Machine, Sichuan Automotive Engineering Society, Chengdu Packaging Technology Association, Chengdu Automotive Industry Research Institute, Chengdu Tingxin Packaging, Hubei Automotive Engineering Society Electric Vehicle Industry Branch, Wuhan Economic and Information Commission Automotive Industry Development Division, Wuhan Automotive Industry Association, Shenlong Automobile, Dongfeng Motor Group, Dongfeng Yanfeng Automotive Trim System, Dongfeng Biou, Dongfeng Faurecia, Yangtze River Automobile, Henan Automobile Industry Association, Henan Packaging Technology Association, Zhengzhou Food Safety Association, Henan Dali Food, Haima Motor And so on, in-depth understanding of corporate needs and voices
   The "circle of friends" of "CHINAPLAS 2019" is continuously expanding. The exhibition will return to Yangcheng on May 21-24, 2019, and will be held at the Guangzhou Pazhou China Import and Export Fair Complex. It is expected to gather more than 3,400 leading exhibitors from around the world, with an exhibition area of ​​more than 250,000 square meters. More than 180,000 professional visitors from various countries and regions have created a rubber and plastic innovation feast that condenses global resources.